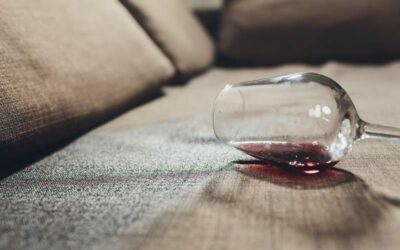 Perth's Sofa Cleaning Experts
At Empire Upholstery we have over a decades worth of experience cleaning couches and other pieces of furniture. It's because of this experience that we are known as being one of Perth's leading experts with regards to cleaning material and leather lounges. Differing materials used to cover couches require different cleaning techniques. Material sofas, for example, require a hot water cleaning method to ensure deep penetration and effective dirt removal. Leather couches, on the other hand, depend on quality chemicals that remove stains and dirt, avoid damaging the material and ideally nourish the leather. Empire Upholstery have both the knowledge of the best products available, and the best equipment money can buy on hand.
Why you should get your sofa professionally cleaned
The couch is an integral part of every family's home; it's where you collapse after a hard days work, cuddle your family pet while watching Netflix or where you catch an impromptu bouncy castle session by the kids. A couch, unlike other furniture, quickly racks up hours of use. It's because of these hours of service that it is so important to regularly and professionally clean your couch.
The common material couch both absorbs and collects a host of contaminants from our bodies, pets and the food/drinks that we consume. These contaminants can include dirt, sweat, hair, pet excrement, crumbs, beverage spills and in very unfortunate cases, other human bodily fluids. All of these contaminants cause staining, unpleasant aroma's and can be the perfect breeding ground for dust mites, bacteria, mould and other pests.
 It's essential, therefore for both your health and the longevity of your furniture to have these items professionally cleaned. Furniture that has been cleaned by an expert with professional-grade equipment will give your material couch a deeper and more thorough clean. Stains wiped down with a cloth may look okay on the surface, but deeper within your couch they are left untouched and will cause bad smells.
Water extraction cleaning, coupled with tried and tested chemicals, is the gold standard when it comes to getting the best results for your furniture. Penetrating deep into the material of your couch, removing stains and foul odours and then eliminating dust, mould and bacteria via our powerful vacuum system is the only way to clean your couch upholstery properly.
All our repairs come with a 12-month guarantee at Empire Upholstery and we ensure 100% customer satisfaction. Be at ease with the quality workmanship you will receive from our experienced team of fully trained and qualified craftsmen. Leave all of your Perth upholstery repairs to the experts at Empire Upholstery.